About the Book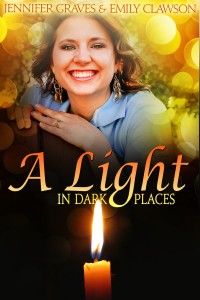 In December, 2009, Susan Cox Powell was reported missing from her home in West Valley City, Utah. As law enforcement tried to piece together what had happened to Susan, her husband, Josh Powell, became the only person of interest in the case.
For Jennifer Graves, Josh's sister, the nightmare started long before Susan's disappearance. From her experiences growing up in the Powell family to the terrifying moment when she first started to believe her brother was a killer, she relied on her faith to stay strong. She devoted herself to the safety of Susan's boys, Charlie and Braden, whom she hoped to be able to raise as her own. When the boys were murdered by their father in February, 2012, Jennifer was more than devastated, but she had to believe there was a reason for it all—including the deaths of her beloved nephews.
In A Light In Dark Places, Jennifer shares her struggles and her triumphs. In coming to terms with such tragedy she finally was able to embrace the truth that we all have the power to choose our own path—and there is always hope, no matter how dark things may seem.
Click Here to purchase a copy of A Light In Dark Places.